May Ford Truck Incentives
By Ross Edwards
Thursday, May 12 2011 17:51
During May, Ford is offering rebates, incentives and lease deals on new 2011. Ford's May incentives include 0% interest rate financing deals on loans as long as 60 months plus cash back rebates up to $3,500.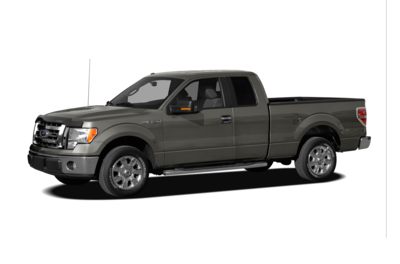 This month, the 2011 Ford F-150 (shown here) can be bought with a $3,500 cash back rebate on F-150 Super Crew and Super Cab models and $3,000 cash back on Regular Cab trucks. All 2011 Ford F-150body styles are available with a 2.9% interest rate financing incentive for 36 months, 3.9% for 48 months, 4.9% for 60 months or 6.9% for 72 months plus a $500 cash back rebate.
During May, the 2011 Ford Ranger is available with a 0% financing incentive for 60 months with $1,000 cash back. The 2011 Ranger is also on sale with a $3,500 cash back rebate incentive for customers unable to qualify for the no interest car loan financing incentive.
The 2011 Ford F-250 SuperDuty and 2011 Ford F-350 SuperDuty gas and diesel models are offered with 0% financing for 36 months plus $1,000 cash back or $2,500 cash back. The SuperDuty trucks are also available with $500 in upfit cash that can be used to equip the truck with any dealer installed options.